QuackQuack Reviews & Testimonials
REVIEWS FROM QUACKQUACK USERS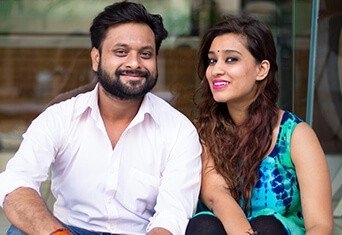 Ajay and Mrinalini
I was on QuackQuack looking for a girlfriend but never knew I would find love of my life here. After first few interactions I realized that I wanted to be with Mrinalini for the rest of my life. We began as friends with casual talks but slowly we were inseparable and a day didn't pass until we talked to each other. She has filled my life with happiness and joy. I'm really thankful to QuackQuack.in without which I would never have met such a wonderful person in my life.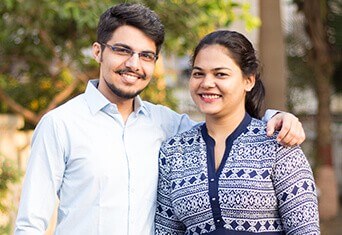 Shashank and Neha
We got connected through QuackQuack and really liked each other. We had so many things in common that we were perfectly made for each other. The only problem was we were from different states and her parents did not agree with our relationship. My parents convinced their family and finally they agreed. We are now leading a happy life. I thank QuackQuack for bringing Neha into my life as my life partner.
See all Testimonials
Ratings on Google Play Store
Ratings on Apple App Store
Why we're India's best dating app!
27 Million Users

Screened profiles on 12 parameters

Manual and AI moderation

164 Million profile views last month

40 Million chats last month

262,000 Mutual matches last month
See all media coverage
ABOUT QUACKQUACK REVIEWS
In order to challenge the outmoded dating norms, QuackQuack was originally established in 2010. QuackQuack reviews now gives over 24 million people the confidence to connect, whether they are online dating, networking, or making friends. Users from various cities have all shared some fascinating experiences and stories through QuackQuack reviews. All of our users have the chance to leave feedback on our platform, and these QuackQuack.in reviews are what motivate us to keep enhancing our offerings.
Every day, QuackQuack is dedicated to making it easier for singles to discover love, and we are confident in our capacity to do so. For long-lasting and satisfying partnerships, QuackQuack pairs single men and women. So, we really value your feedback and opinions as we work to make the platform better. View QuackQuack reviews left by users of the dating and matchmaking service QuackQuack.in.
We put an emphasis on compassion and respect while offering a secure online community for users to meet new people. QuackQuack reviews are among the best ways for us to communicate with you and ensure your pleasure.
Check out the QuackQuack.in reviews below to discover what some of our users had to say about the dating process.
Leave a review of QuackQuack.in

Disclaimer
QUACKQUACK REVIEWS APPEARING ON WEBSITE HAVE BEEN RECEIVED VIA EMAIL, SUPPORT OR ONLINE SUBMISSION. THEY ARE INDIVIDUAL OPINIONS, FINDINGS, OR EXPERIENCES, REFLECTING REAL LIFE EXPERIENCES OF THOSE WHO HAVE USED OUR PRODUCTS AND/OR SERVICES IN SOME WAY OR ANOTHER. THEIR EXPERIENCE AND RESULTS MAY BE DIFFERENT FROM OTHER CUSTOMERS. QUACKQUACK.IN IS NOT RESPONSIBLE FOR ANY OF THE OPINIONS OR COMMENTS POSTED ON ITS WEBSITE. THESE REVIEWS ARE PROVIDED AS REFERENCE INFORMATION TO HELP YOU MAKE A DECISION TO EITHER USE THE SERVICES, OR NOT. TO PREVENT AGAINST ABUSE, ALL REVIEWS APPEAR AFTER THEY HAVE BEEN REVIEWED BY AN EMPLOYEE OF QUACKQUACK.IN. THE REVIEWS DISPLAYED ARE GIVEN VERBATIM EXCEPT FOR CORRECTION OF GRAMMATICAL OR TYPING ERRORS. SOME HAVE BEEN SHORTENED OR EDITED FOR REASONS PERTAINING TO RELEVANCE OR LENGTH.